Welcome to URBAN ASSULT
We would like to welcome you to the site and encourage you to explore what URBAN-ASSAULT has to offer the airsoft community.
We have a mix of woodland forest and CQB buildings which are accompanied by large courtyards. We cater for New Players join in the sport, everyday skirmisher and the milsim player with wide and ever expanding games and story lines for conflicting factions.
Urban Assault has to be seen to be believed so here is a glimpse of what the buildings and court yards look like from the air.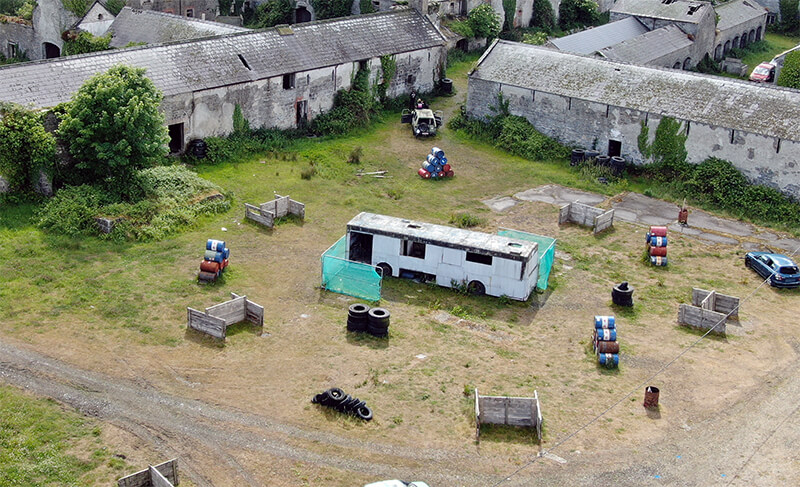 We also have a fully furnished admin area, with plenty of space to kit up, toilet felicities, Chrono is set up to process all players quickly allowing you to get gaming without delay.
All our Marshals are helpful, interactive and always there to help you out with any problems you might have, Our game modes are Tactical and technical, allowing you to out think the other team, whether your new or a veteran player, we've games mode to suit all players